07 Oct

LIVE Vice-Presidential Debate: Pence, Harris Face Off in Utah, But Trump's COVID-19 Diagnosis Might Take Center Stage

— October 07, 2020 at 9:24pm
It'll be all about Trump, but someone needs to bring up Harris's record as a prosecutor in California.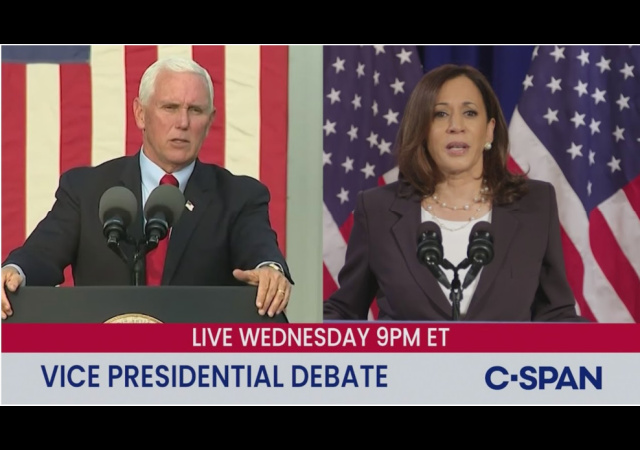 Mike Pence and Kamala Harris will debate tonight at 9 p.m. ET in Utah.
People think many will watch this since President Donald Trump is recovering from COVID-19 and others in the White House test positive for it.
The debate is from 9-10 p.m. ET at the University of Utah in Salt Lake City. It will have nine segments, 10 minutes each. There will be no commercial breaks.
USA Today's Washington bureau chief Susan Page will moderate the debate. I wonder if she'll do a better job than Chris Wallace.
The vice presidential debate does not swing an election. But this one might affect the election a little due to the economy, Trump's COVID-19 diagnosis, etc.
But still. We all thought everyone would watch Trump debate Joe Biden. Way more people watched Trump and Hillary Clinton's first debate in 2016.